It would totally be cheating to say Beer and Pie? Right? Right?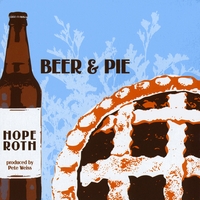 Because, let's face it. My debut full-length album is kindof awesome. I know that this is true, because my Mom bought five copies. Which is so crazy, right? Most people only need to buy one copy of a CD. Less, if you have access to Bit Torrent. Which I can't in any way, shape or form condone. Unless you just want to Paypal me ten bucks and then get your pirate on. I'm cool with that.
In non-shameless-self-promotion world, I would have to say that my favorite album of this year would have to be Ellis Paul's The Day After Everything Changed. I got my copy when I attended a songwriting workshop with him at the beginning of November.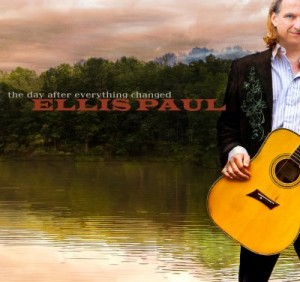 I put my copy into the CD player of my truck on my way home from class and I don't think that I took it out for a solid three weeks. Ellis Paul is a master songwriter and this album is no exception. The production values are a little on the slick side, but the album has a real heart and soul. "Hurricane Angel" just might be one of my new favorite songs. In fact, I do believe that it is.
This is a great album for singing along to in the car. Or, in my case, an awesome truck.
A+++ album. Would listen to again.
And again.
(And again and again and again and again and again).